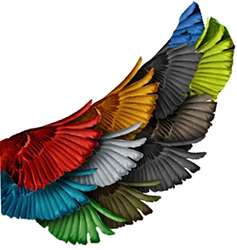 In an everchanging and increasingly competitive legal market, law firms that support a diverse approach to marketing expand their opportunities for success. In this article, we introduce 12 components to consider in developing your firm's marketing approach. Included below is a helpful infographic highlighting the 12 components and how they can be applied at both the attorney and firm levels. You can download this 12 law firm marketing components infographic in pdf format below.
When executed in a meaningful and cohesive manner, these marketing steps can deliver maximum return on a law firm's marketing investment. Instead of relying on a select few rainmakers for all of the firm's business development, your law firm can have a marketing system in place that benefits everyone at the firm.
Future articles will highlight each of these components in greater detail:
Plan and Process Development
Branding and Message Development
Web Development and SEO for law firms
Market Research
Inbound Marketing Support
Paid Advertising and Public Relations
Attorney Marketing Training
Traditional Law Firm Marketing Activities
Staffing
Budgeting
Analytics and Support
Attorney Compensation


---

If your law firm wants to build a marketing system that benefits everyone, we will help you to utilize the various components listed above to form a unique marketing system for your law firm. To maximize your marketing system, PerformLaw can help you do the following:
Create a law firm marketing plan with a strategy to outline what you are trying to do
Clarify your brand messaging, so clients understand the problems you solve
Fix your website, so it generates revenue
Select the best marketing automation software to make marketing easier
Build a great team to pull it all together
At PerformLaw, we understand the frustration that comes from ineffective marketing. For the past 20 years and thousands of hours working with law firms, we have witnessed the limitations of superstar-reliant marketing approaches.
---
I