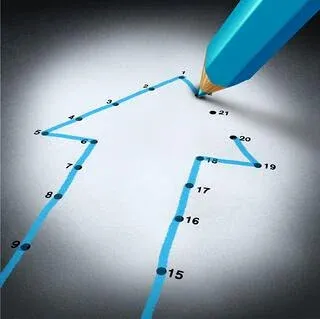 Expectations and consistency are reliant on one another. To effectively set attorney expectations, law firms should include a planning process, benchmarks, periodic reviews and a clear progression path. The focus of this post is the planning process.
A structured process (Practice Planning Process) that creates a balance between the firm's needs and the career goals of the attorney is ideal.
These plans are specific and are based on three essential concepts:
Shared vision of success;

Train associates to view their career strategically; and

Focus efforts according to commitment and potential.
Consider the excerpt from a sample practice plan below: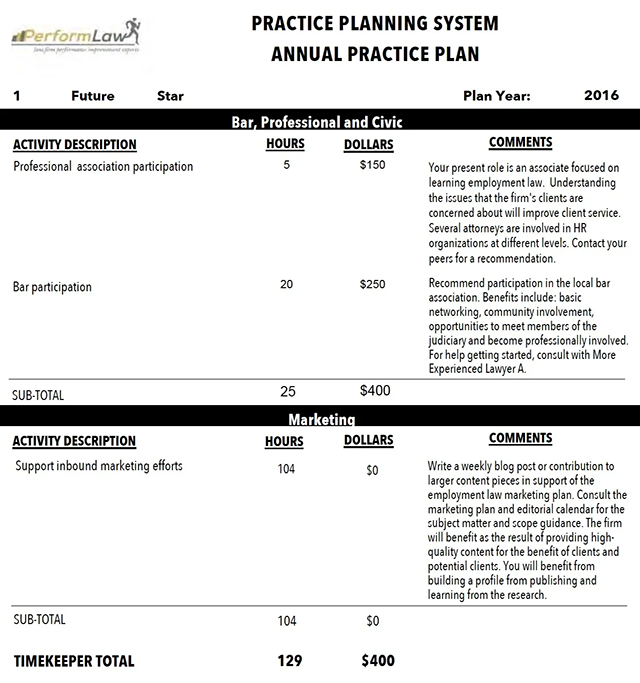 ---
The example above focuses on the foundational aspects of a lawyer's career and would be relevant to a new attorney. Associates may choose to invest additional hours in their development as a lawyer or in the development of their practice.
Hours and dollars are both allocated during the planning process. The hours referenced in a practice plan are those a firm considers when setting a billable goal.
Creating billable expectations using this type of approach is indicated in the chart below. The levels of scheduled, billable and non-billable hours are all determined during the planning process. Scheduled hours, however, are provided as guidance for an associate to use when considering how much time to invest in their careers. Each person and each situation is different, but the firm will need certain levels of billable performance and non-billable contributions to ensure a growing and profitable relationship with the associate.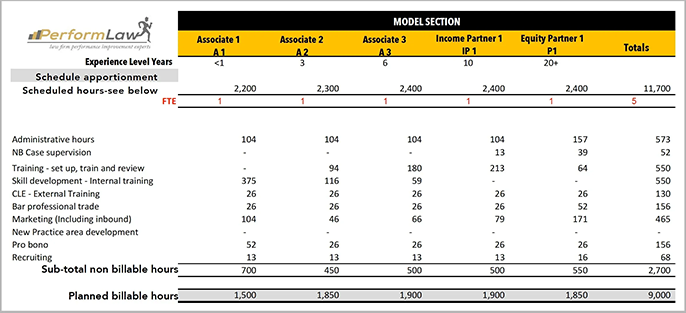 In this model, the contributions of hours differ depending upon individual plans and experience levels. As a general rule, the development of practice plans for associates in years 1-5 is heavily influenced by the partners. After year 5, individual attorney goals and the firm's needs should be aligned. Reaching this point affords more latitude in plan development. Once full partnership is reached, the process usually becomes optional and is replaced with a marketing or strategic plan.
You may recall that we recently circulated a traditional hour's model that included more billable hours and less non-billable time investments. When comparing that model to the sample performance above, it is important to understand that every firm is different and the approach introduced in this post is more difficult for some firms to embrace. When employing a practice planning process that includes strategic investments of non-billable time, a long-term approach is necessary.
As more clients refuse to pay for associate training, this process seeks to generate associate value on an expedited basis.
---
---
To schedule a FREE Associate Development Webinar for you or your firm that reviews the components of an effective attorney development program,
click the link below: