Setting expectations for associates is extremely useful in the developmental process and helps avoid burnout. If associates have an idea of the time commitment required to progress, they are more likely to fully engage.
Similar to runners training for a marathon, associates starting out too fast will burn out. Training must begin with shorter distances that become longer with increases in endurance. What initially seems daunting soon becomes tolerable. When law firms give their associates robust but doable work ethic expectations that increase over time, productivity and loyalty are enhanced. Law firms also benefit from building economic models based on long-term associate development.
The infographic below provides a sample of a recommended process for setting work ethic expectations. All firms are different, and the indicated expectations would be modified to fit the role. For example, a lawyer with a heavy publishing commitment may have a reduced billable goal or use time from other areas.
BEST PRACTICES EXAMPLE (will vary by firm and practice type)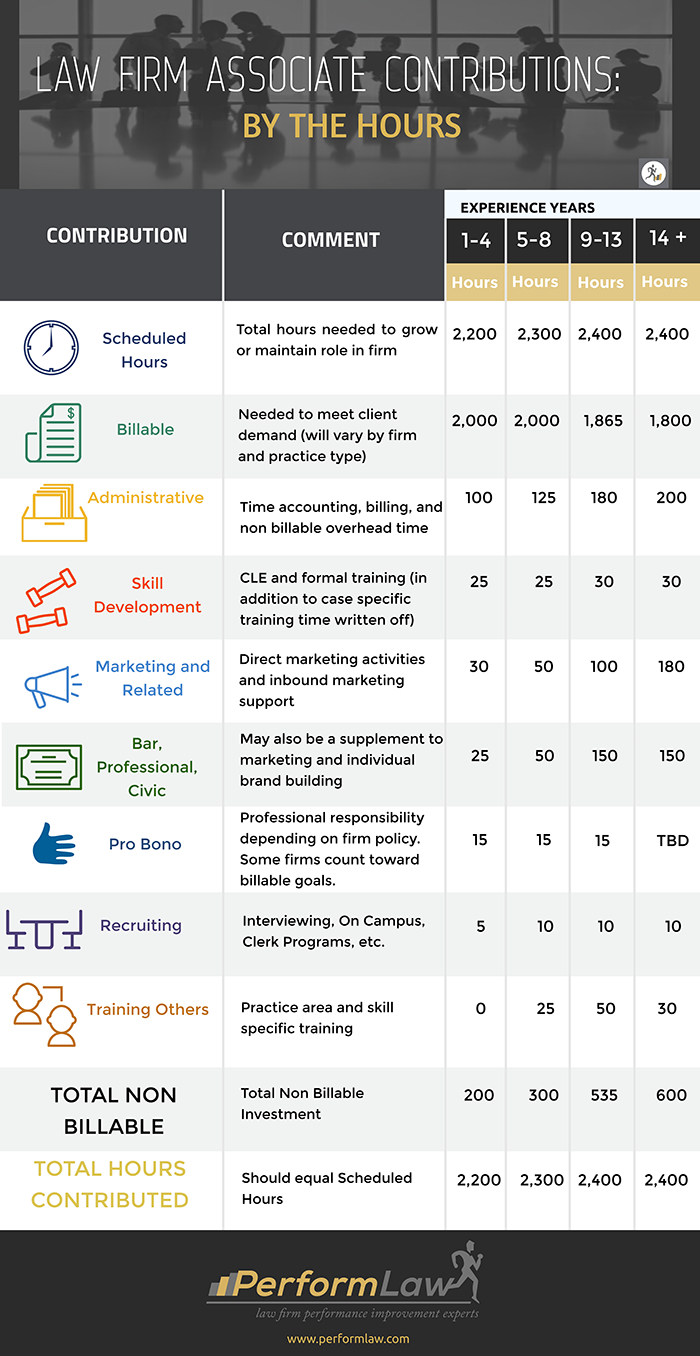 ---
---
To download PerformLaw's "Associate Development" to develop your firm's
associate performance, click the link below.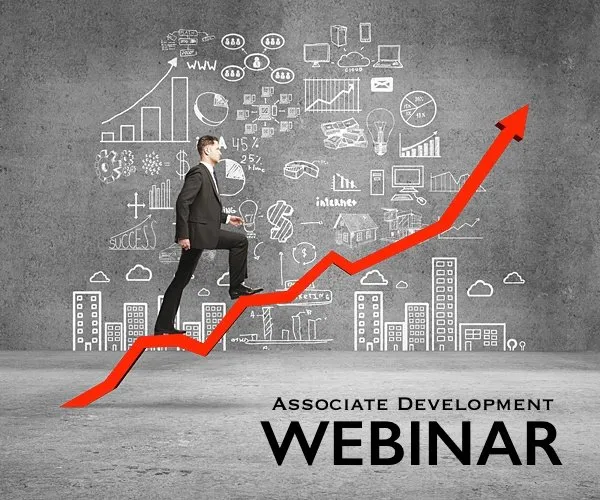 To schedule a FREE Associate Development Webinar for your firm that reviews the components of an effective attorney development program, click the link below: