Rather than paying too much to employ a full time in-house marketing director, or worse, doing nothing at all to manage the firm's marketing, modern law firms are now taking a more middle of the range approach to managing their marketing mix . In utilizing marketing automation software to function as a virtual marketing director, these firms are enhancing the quality and efficiency of their marketing efforts.
Fortunately, marketing automation is possible for any size law firm. Higher end marketing applications such as Hubspot provide critical process tools, training, and support, that enable just about anyone to market effectively.
Since we strong encourage our clients to consider managing their legal marketing mix through a Marketing Automation System, let us tell you more about how it works.
The 3 Phases of Law Firm Marketing System Adoption
As we look at the big picture of legal marketing and client relationship management, we have defined 3 major phases that are involved with adopting a law firm marketing system. The focus of this article will be the third and final phase, Marketing Automation Systems.
* For a more detailed description of the initial phases see our article "3 Phases of Law Firm Marketing System Adoption" for more information
Phase 1: Plan Development (Strategy)
In this initial phase, individual attorneys develop and engage in marketing activities while the firm simultaneously develops a support system and policies to facilitate and structure individual attorney marketing.
Phase 2: Activity/ Budget and Contact Management (Tactics)
Phase 2 adds a layer to the marketing planning process in the form of an activity budget plan, as well as contact management using a database
Phase 3: Marketing Automation Systems (Automation)
The final phase is the adoption of a marketing automation system. Marketing automation refers to the software application used to automate various marketing actions . Automating repetitive tasks such as emails, social media and other website related functions gives law firms more time to focus on other marketing initiatives.
A useful marketing automation system includes the following functions:
Contact Management;
Content Creation and Distribution (blog, social media, newsletters, etc.);
Planning and Scheduling of Relationship Activities (entertainment, meetings, conferences, etc.);
Analytical tools to measure performance and indicate improvement areas; and
Intuitive tools, forms, workflows, and on-demand training.
A properly configured software application helps firms to lead targeted clients through the various "buyer" stages to the point that the client ultimately decides to hire the firm.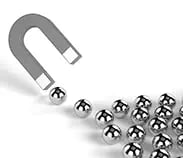 Inbound Marketing
"Inbound marketing" is a term often used in connection with marketing automation. Inbound marketing focuses on on a client-centric business development approach. The focus of inbound marketing is providing value with permissive rather than interruptive tools. Inbound marketing connects content with context. In other words, valuable and relevant is developed and distributed to a target audience. A marketing automation system can make successful inbound marketing possible.
A marketing automation system has the capabilities and functionalities to become the center of a firm marketing system.These functions can turn an automation app into an engine that informs the marketing-related actions of all participants (management, attorneys, marketing specialists, etc.) and drives business development. Powering the law firm's marketing system, automation software can become a virtual marketing director.
Benefits of a Marketing Automation System
Providing legal services typically requires significant and consistent client engagement. Hence, attorneys are well aware of the importance of a good relationship and frequent client communication. The pressure of client work can interrupt the flow of communication with the larger population of client and referral sources. In addition to improving consistency, Marketing Automation and CRM software systems can significantly enhance the quality and effectiveness of communication with prospects, clients and referral sources
With the implementation of a functional and effective marketing system, a law firm can add significant going-concern value to its platform, which ultimately constitutes a competitive advantage for the firm and its attorneys. A perfected marketing system can make it difficult for lawyers to leave (leave behind the cumulative value of a perfected marketing system) and can act as a major incentive for talented professionals to join the firm.
Consider the following scenario:

A law firm implements a marketing automation software application to improve its marketing efforts. Sarah, a partner with the firm, has collected hundreds of contacts over the years that are currently stored in her Outlook account and LinkedIn profile. Sarah can upload all these contacts into the software and start collecting data, for example, on prospect General Counsel Ellen, whom she met at a conference, where they exchanged contact information.

Using the software, Sarah has the ability to create a profile for Ellen, keep notes about their meeting, track emails between the two, set up new meetings and create follow-up tasks,

Additionally, Sarah has started blogging on the firm's website and posts these articles on LinkedIn and other social platforms. The firm added forms to the website that visitors can fill out to subscribe to the blog, newsletter and other content the firm publishes.

With the help of the software tools, Sarah can now measure which blog and social media posts are most interesting to readers. Sarah can also track the content that interests her prospect Ellen and refine future communications.

Thinking positively, Ellen becomes a client. Throughout and after their engagement, Sarah can use the workflows in the software to keep track of and schedule meetings, calls, emails, to make sure her communication with Ellen is consistent.

Through newsletters, blog articles and other content Ellen stays aware and engaged with Sarah and her firm, supporting the development of a long-lasting client relationship, which in turn increases the likelihood of new business referrals from Ellen.
In our experience, this example is typical and demonstrates how marketing automation software enables and supports business development.
While law firm marketing automation software can help a law firm with many things, it is important for firms to understand that these software applications are not a "one-and-done" type of deal. To successfully implement and obtain the full benefits of marketing automation software requires a significant amount of education and planning on the firm's part.
In addition to following the software structure and organization, and learning to use the application, is also important for the firm to define its support approach and policies. For example, a firm should determine the staffing approach for managing the software. In most instances, training existing personnel (expanding job descriptions) is an option. If internal staffing is unavailable or not capable, hiring from the outside is necessary.
Additionally, it is crucial to formulate contribution and collaboration policies, to make sure the firm's members participate, and that content is published consistently, SEO (search engine optimization) is actively pursued and performance is measured. Implementing these best practices will ensure the software becomes a valuable addition to the firm's marketing system and that the strategic and tactical marketing plans are optimized.
Law firm marketing tools can help law firms to save time and money, promote task consistency, and deliver the right content to the right audience. With the strategic implementation of marketing automation software, a law firm keep up with the increasing pace of change in today's legal landscape and surpass its competitors.
---
Wherever your law firm is with marketing efforts, PerformLaw can help to position your firm for sustainable success.
---