PerformLaw works with law firms all over the world. Through effective digital communication, we provide our clients with the tools and processes to drive efficiency and profitability for their law firm.
When choosing outside resources, it is important to determine which resources best fit with your organization, and how they can help you the most. For example, clients typically use PerformLaw in three basic ways that we categorize as follows: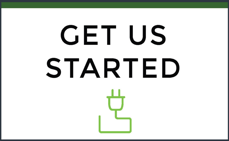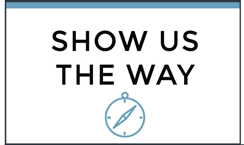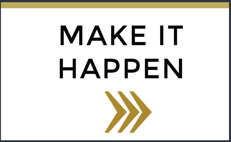 ---

GET US STARTED

Some clients just need a basic project plan, some initial advice, and some encouragement. In these situations, our role is to identify the priorities, develop the basic project plan, and provide some early stage advice. This approach works best for simple issues or when a client has the in-house capability to complete the recommended actions.
SHOW US THE WAY

Clients who have more complex issues or lack the internal resources to ensure a successful outcome need a higher level of support. In these instances, we work with the firm throughout the process from discovery to implementation. Depending on the issue, our goal is to elevate internal capability to a higher level of self-sufficiency.
MAKE IT HAPPEN
In the most challenging cases or when clients prefer outside solutions, our role is more involved and typically requires us to assume certain responsibilities. Sometimes we assume these responsibilities for the duration of the project, and other times we maintain a role on an outsourced basis indefinitely. This typically occurs in our engagements involving compensation, contract CFO, advisory, and business services areas.
---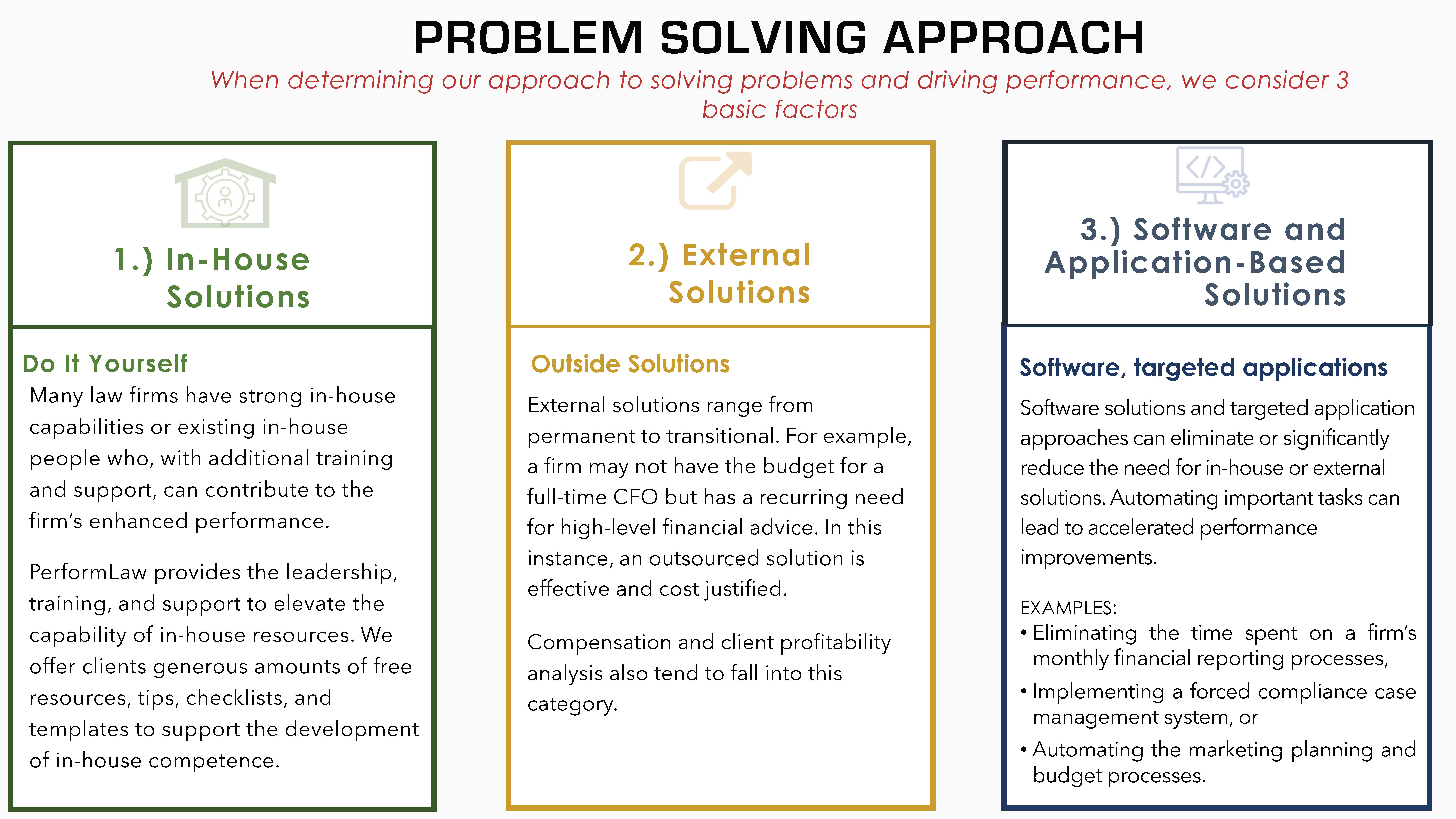 Getting Started, Managing the Process, and Getting Results
To develop an effective relationship with new clients, we begin with a focused services scope. It is not unusual for clients to contact us with a list of issues that need attention. We narrow down this list of issues which is a challenging, yet necessary. In addressing the firm's most significant opportunities and challenges, some of the minor issues disappear without intervention. This is especially true for firms who implement or improve policy and procedures.
With clarified expectations and a focused engagement, we develop a proposed scope, list of deliverables, and project duration. The duration of a project does not necessarily impact the cost of the project.
Here is an example of a detailed scope:
Typical scopes include the following components:
Project Scopes:
Executive Summary
Services Description and Expectations
Process Steps, Timing, and Deliverables
Fees and Business Matters
Subscription Agreements:
Description and frequency of services included in the basic scope
On-site meetings included
Support calls and email support included
Deliverables
Additional or ad hoc services outside of the basic scope
Per lawyer cost and monthly fee
Agreement term
As mentioned previously, subscription services offer the most flexibility and anticipate the complexity of the small and mid-sized law firm operating environment.
---

How We Charge for Our Services
Our services are priced and structured to deliver maximum value. Most of our engagements fall into one of the following scenarios:
Project fees on a fixed or variable basis;

Subscription agreements for time periods; or

Fixed price consults with discounts for advance purchases of 3 or more.
1. Project fees on a fixed or variable basis
Project fees have the tightest scope and relate to a specific assignment. Depending upon the complexity and duration of the assignment, our fees are based on identifiable elements of the engagement. For example, the billing elements of a typical project might include data analysis, surveying and interviews, recommendations, policy and procedure development, and implementation support. Each element is priced separately and billed at appropriate intervals. Scope expansions or reductions are much easier as they typically relate to an identifiable billing component. For example, adding or subtracting interviews.
2. Subscription agreements
Subscription agreements work best for clients who want to address several items and desire an ongoing relationship for a defined period at a fixed monthly cost. Subscription agreements are also subject to a services scope, but subscription agreements come with more flexibility. It is not unusual for an unanticipated issue or opportunity to arise during our engagement period, and our help is needed. In these instances, we first try to work it into the initial agreement, but if necessary we may propose an extension to the subscription for an appropriate period. Typical subscription agreements range from 3 months to a year.
3. Fixed price consults
Several of our clients only need or want occasional support. In these instances, phone support, web and video calls, and email support all work well. Many of our clients use fixed-price consults for immediate concerns or to proactively address smaller issues. Fixed price consults consist of verbal advice and do not come with a deliverable, analysis, or any other project-oriented process. Project and subscription agreements work better for clients who require more support. Each consult is priced separately, and discounts are available for purchases of three or more consults.
---

ABOUT US
For more about us, please see the about us page on our website About Us . Please also see What Our Clients Say about working with us. We are a process-oriented and results driven group of talented law firm people who care deeply about fundamental fairness, objective advice, and informed decision support.