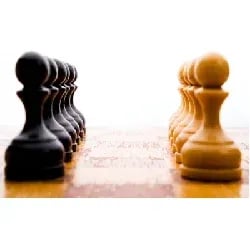 A firm should examine its current compensation system: Is it "internally focused"? Or is it based on marketplace realities? How would other "smart" firms compensate these same partners? At a minimum, the firm's compensation system should consider a partner's performance in the following competitive areas:
Quality of legal work
Case staffing and workload distribution
Client development and relationship maintenance
Training and development of professional staff at all levels
The perception of the partner and the firm in the marketplace
Recruiting activities and support
Significant administrative contributions
Equally important are the financial accountability factors listed below, which must promote profitable behaviors to ensure the economic success of the firm.
Individual profitability
Client profitability
All of these factors must be considered to ensure that partners are fairly compensated for their total contribution to the success of the firm. If your compensation is not accounting for all of these factors, you may be at risk in the market for legal talent.