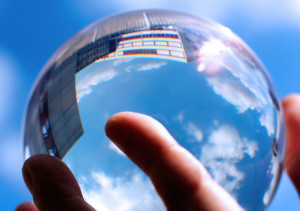 Are small to mid-sized firms falling into a trap that all but ensures that their long term success will be elusive? Considering that many firms now have a disproportionate amount of non-progressing non-equity partners and relatively few younger associates, it is hard to see if law firm staffing structures include the needed talent to sustain many of these firms.
I was recently reminded of the "up or out" policy that many firms once employed. A chief complaint about this approach was that it was unfair to advance an associate through the ranks for a period of 7 or 8 years only to tell him or her that they are not going to make partner and that they should leave. Alternatively, less competitive firms generally promoted most associates to partner so long as they worked the required billable hours and their work product was decent. Whether an up or out approach was bad can be debated, but it did force firms to renew their talent pool.
While the non-equity category has been around for decades, its overuse in the contemporary law firm has created a unique set of consequences. To be fair, client billing policies have certainly contributed to the proliferation of the growth in this category in many law firms. Clients that may be unwilling to pay for associate time, fearing that it is tantamount to paying for training, are oftentimes willing to pay an eroded partner rate to handle tasks that are suited to an associate skill level.
From a client's perspective, I imagine that they believe they are getting a better deal because they are getting partner at an affordable rate. Law firms have responded to this rate structure by loosening the standards to make non-equity partner and promoting people for the financial benefits rather than strongly considering the long term implications of such a nearsighted promotion. More specifically, the results of this law firm staffing practice often include a shortage of necessary developmental work for associates and an unwillingness to continue to invest in new associate hires as a result of this reduced workload. The lateral market, while effective in certain situations, is not an antidote for the effects of a neglected associate program.
As firms age and existing attorneys settle comfortably into their respective roles, progress slows and firms become talent starved. When this occurs, a firm becomes less able to adapt to change in the market and becomes less attractive to clients. Changing the view, smart associates and junior partners quickly figure out that the firm is no longer creating opportunities and leave for healthier firms. All of this may end in an aged out law firm with retiring or aging partners, non-equity partners who lack the skill sets to retain the firm's existing clients, and poorly trained associates who are likely not profitable. Firms that are able to persuade clients to accept a healthier law firm staffing model are much more likely to remain competitive.
No one can predict the future, but firms that are loaded with talent will be better equipped to spot change early, adapt, and capitalize on the opportunities that come from change. Talent starved firms will always be playing catch up.